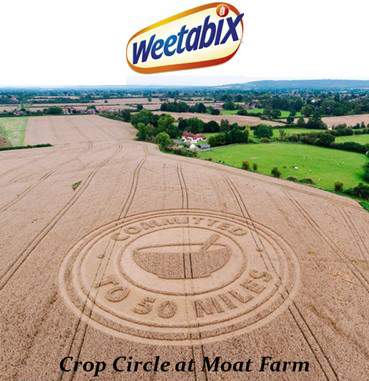 Pearce Family Turkeys are of the highest quality, finish, flavour and texture you will find anywhere. Produced using traditional methods to the most stringent of welfare standards, you can be confident that a Pearce Family Turkeys will delight the family and friends at your Christmas or Thanksgiving table.
Moat Farm, run by Antony Pearce, is a mixed farm in Stoke Mandeville, on the edge of Aylesbury in Buckinghamshire. As well as the turkeys, the farm comprises 360 hectares (900 acres) of arable land, which is mainly used to grow wheat for Weetabix® breakfast cereal, Milling Wheat for Warburtons bread, Barley for Budweiser lager and gluton-free oats for Glebe Farm amongst other crops.
Antony's late grandmother Eva, who reared chickens, identified an increasing demand for turkeys at Christmas, and the benefits of running a turkey enterprise on a mainly arable farm where much of the work is concentrated into the summer months. That was over 50 years ago, and the Pearce Family has been rearing turkeys ever since. Antony's mother Janet jokes that he (born on 14th December) was "born in the turkey shed"!


Nowadays the Pearce Family is a member of and rears its turkeys in accordance with the high standards demanded by Totally Traditional Turkeys, a quality assurance scheme run by the Traditional Farmfresh Turkey Association (TFTA). TFTA turkeys are guaranteed to have been reared under strict welfare and production conditions. The Pearce Family buys in 3-week-old fledglings of traditional, slow growing breeds that are associated with the old-fashioned taste of Christmas turkeys. The free-range turkeys are fed on locally sourced feed to full maturity using the highest welfare standards. The birds are dry-plucked and allowed to hang and mature for at least 7 days. All this results in a delicious and succulent roast turkey that is perfect for the Christmas dinner table or Thanksgiving celebrations.